darmowa wysyłka od 100 zł
Mcdodo cable 3in1 Retractable USB - Lightning + USB-C + microUSB 1.2 m orange retractable CA-7252
Mcdodo cable 3in1 Retractable USB - Lightning + USB-C + microUSB 1.2 m orange retractable CA-7252
Security policy (edit with Customer reassurance module)

Delivery policy (edit with Customer reassurance module)

Return policy (edit with Customer reassurance module)



Mcdodo retractable cable 3in1 iPhone, USB-C, micro USB
Simple and comfortable charging.
If you have several phones from different manufacturers in your home or you are looking for a durable and comfortable cable. It is the perfect solution for you. The cable with a retractable mechanism is ideal for long journeys and keeps your bag or backpack organized.
Universal and practical
The cable has 3 built-in terminals: USB-C, Micro USB, Lightning. Thanks to this, you can charge almost any smartphone available on the market. Additionally, the winding mechanism ensures that the cable will always be straight and ready for action. Perfect for long journeys
The cable supports Quickcharge 3.0 fast charging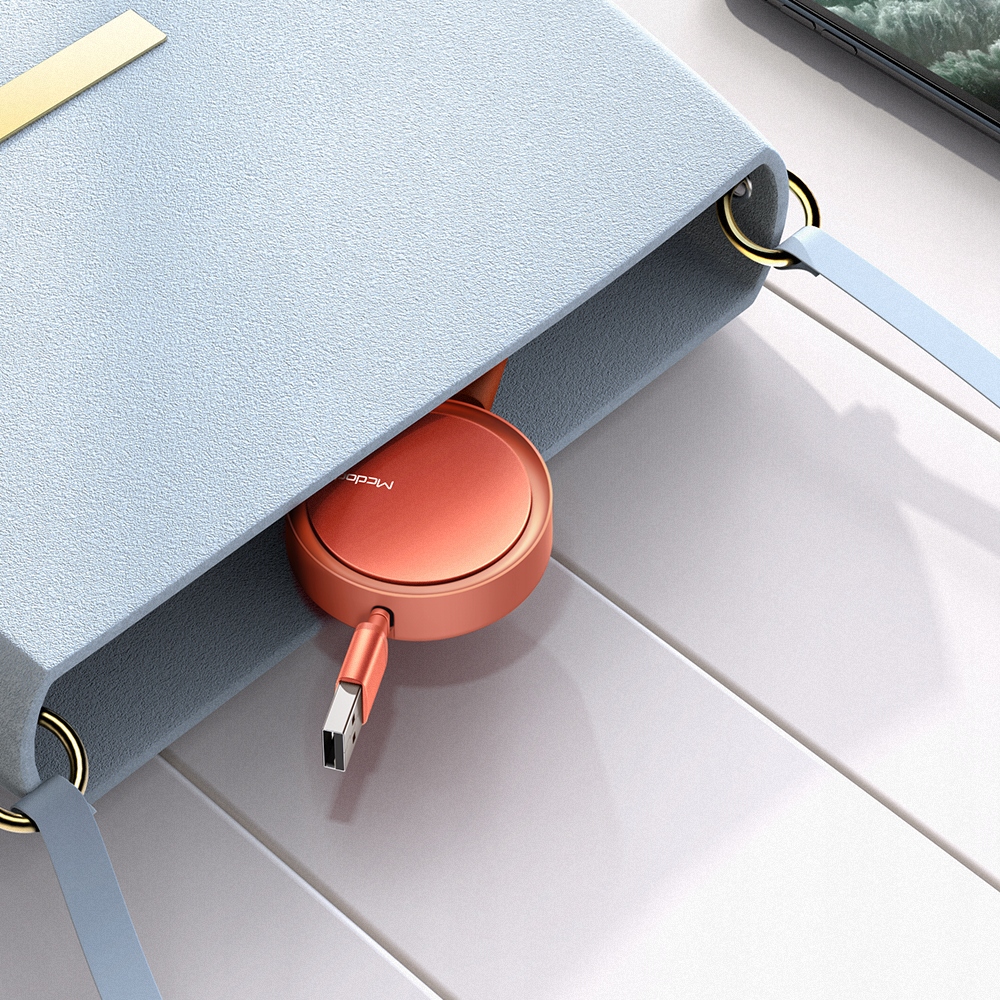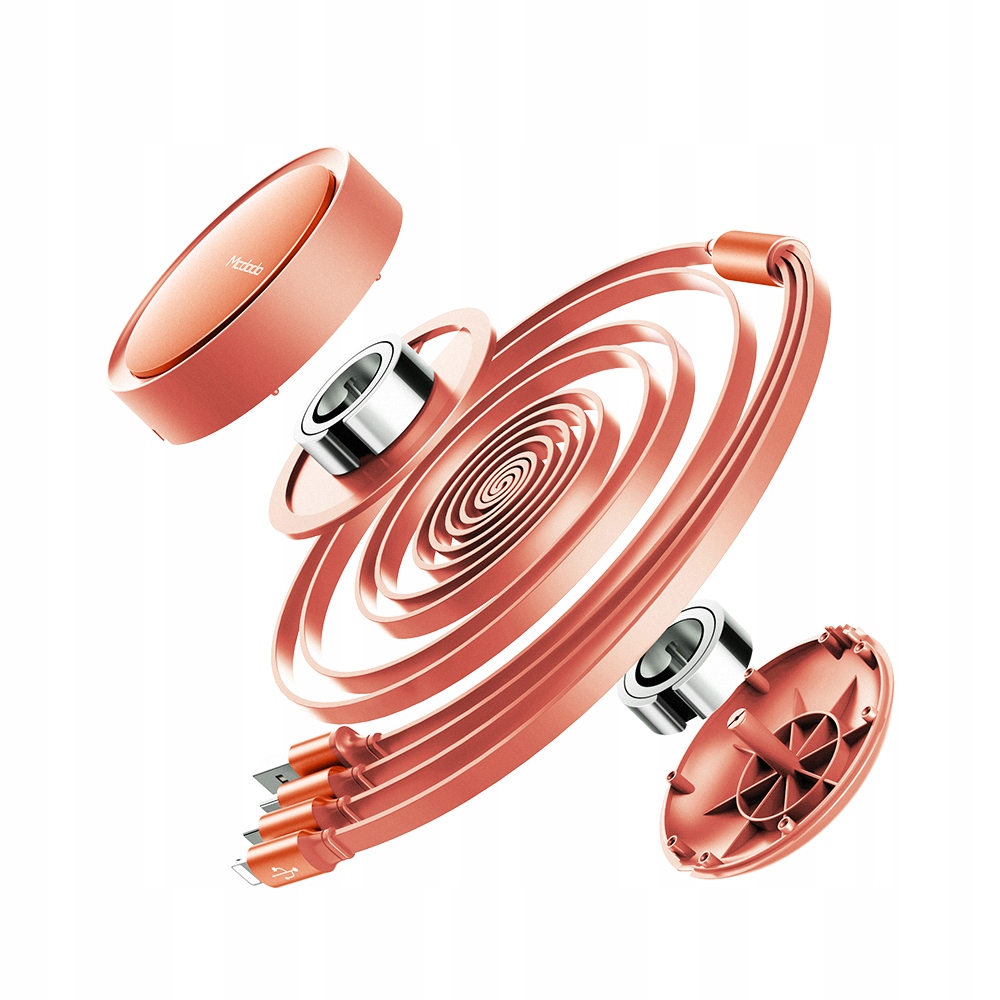 Durable mechanism
High-quality built-in springs remain durable even after many years. You can rest assured that the cable will not let you down
Technical parameters:
Model: Retractable
Length: 120cm
Orange color
Output current: 3A
Data transmission: 480Mbps
Finish: Aluminum
Compatibility: devices with a Lightning connector, USB type C, micro USB
Manufacturer's code: CA-7252
Safe charging
The cable also takes care of the phone and battery. By using improved smart charging technology, it prevents your smartphone from overcharging, provides a stable current, and helps extend battery life.
Use the device freely while it is charging, without fear of damaging it.
The intelligent control system detects the parameters of the device and adjusts its power to them.
7 levels of protection - Against overcharge, discharge, surge, overheating, overcurrent, short circuit and electromagnetic field. Complete protection for both the accessory and the phone.
THE MOST IMPORTANT FEATURES OF THE CABLE:
Original Mcdodo product
Instant and safe charging.
480 Mbps data transmission thanks to which we can quickly transfer movies, documents, music or photos to our laptop.
The most critical point of each cable - connecting the cable with the plug, has been additionally reinforced to prevent cracking.
Abrasion and oxidation resistant plugs. Even after many connections, they will still plug into ports smoothly and securely.
The control chipset adjusts the current to the device and protects it from damage
Tangle-free flat cables for easy daily use
Rolled up
Universal - iPhone, USB type C, micro USB
SET CONTENTS:
1 x Mcdodo Coiled Cable 3in1 Orange 1.2m
1 x User Manual
1 x Mcdodo package
10 other products in the same category: